Virtual Tour- We will be offering face to face tours led by our Year 6 pupils in November, December and January. However if you are unable to join us to see us whilst we are in action, we have put together our virtual tour. We hope that you will be able to find the answers to any queries you have from our extensive website.
Face to Face tours will be held on
Wednesday 22nd November 2023

Tuesday 5th December 2023

Friday 5th January 2024
Please join us at either 9am or 2.15pm on any of these dates. There is no need to book, please just come to the tour which suits you best.
Moving up to junior school - to be updated when dates are released by Buckinghamshire Council

Buckinghamshire Council's online application portal for children starting primary and junior school opens on 4th November 2023 and closes 15th January 2024.
Buckinghamshire Council - Guide to starting school or moving up to junior school
Admissions to Year 3 September 2024- Link to Buckinghamshire Council Website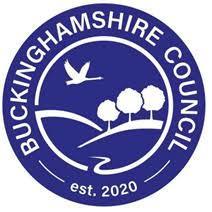 Last updated: 15/09/2023