Pupils
1st May 2020
Dear Pupils,
It has been wonderful to receive lots of letters and messages from pupils and parents telling me how well they are getting on whilst home learning. I am really proud of you all.
Better still is to see how some delightful little people are telling me how Bert they are! Keep it up! I am sharing some top tips from some of our very small versions of Bert.
Here are a few tales from our respective 'Bert' households: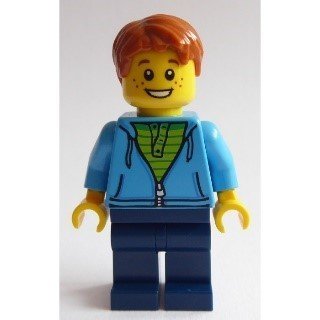 The girls have amazed us with how well they're coping during the lockdown. Every morning after breakfast, they go straight to their bedrooms and start their studies with their school home learning packs. They use a highlighter to highlight the subject that most interests them and work from there. From time to time, they will use the iPad to find and research information to support them. They have also found plenty of time to try out many of the web links mentioned on the school website. So many interesting web links were there, many of them we would never have known.
They have never run out of fun things to do; Discovery 30-day daily challenge, coding, science experiments, looking at 'wildlife' in the garden, maths games, Duolingo, virtual museums... We haven't needed to tell them what to learn, we only ask them what they have been doing at the end of day. They have been really pro-active, and have quite enjoyed being in charge of what they are learning. I only have to remind them to eat and drink and take a break sometimes.
He is responding positively to the need to exercise independence and responsibility for his work.
He has a strong work ethic and is sticking to our timetable brilliantly. He has written to five elderly relatives in his free writing time and is enjoying receiving the replies. Today he finished his Lexia program completely.
O and C have written about the running challenge they have been doing this month, running a mile a day to raise money for Unicef. They finished with 1.2 miles yesterday, having covered the full marathon distance of 26.2 miles altogether, and raised £360
Did you know:
At least one of our pupils gets up each day and puts on a suit and tie to complete his home learning.
We have seen a real spike in the use of SPAG.com and Mrs Prescott-Pounds and I have sent out over 50 login detail reminders – I know there is at least one Year 6 boy who is thrilled to have received his!
Year 4 have produced a fantastic collaborative movie involving many pupils, some staff, a dog or two and a toilet roll.
Staff in school love to receive letters, home learning and news from our pupils – it brightens our day.
Many of our pupils have been doing amazing fundraising activities including bouncing, running, baking for fabulous good causes.
One parent has let us know that our Elangeni Amersham in Bloom flower bed created and planted by Shamika and her friends last year is looking very healthy – if your daily exercise takes you past the Boot and Slipper it is well worth a look – towards the flowerbed.
I have a lot of WOW badges for April – if you can write a persuasive letter to convince me you deserve a WOW travel badge I will put one aside with your name on in preparation for our return. Please deliver these to school and pop it through our letter box.
Our staff kept the school open for every weekday of the Easter holiday for our key worker pupils; including the bank holidays when we were one of only 17 schools which were open to support over 60 pupils in Buckinghamshire.
We know some of you have already responded to my request for letters and cards for older isolated people and we have seen some honest and cheerful communications which I have no doubt will provide some sparkle for these people's current lockdown experience. Thank you.
We all miss you terribly – I have not had to ask anyone to tuck a shirt in for over a month, and have not had to issue a disapproving stare for a while, although I think it might happen unintentionally when I am in Tesco shopping for my elderly neighbours. Those in school have worked hard to make sure we have plenty of sunflowers well established for your return. I hope you have all found time to plant some at home too.
My very best wishes to you all and your parents,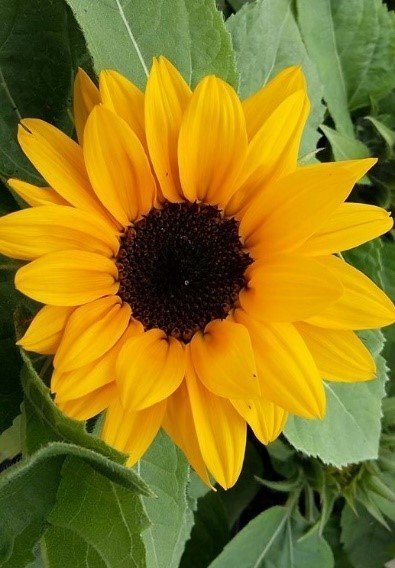 Miss Burns
Dear Children,
I do hope you are all well and have found some fun activities over the Easter period and have not left your Easter eggs anywhere too sunny! I have loved the good weather and have taken advantage by spending time pottering in my garden admiring some tulips and planting some vegetables. Having time at home I have learnt that I have some pesky animals who come into my garden and steal my seeds before they have a chance to grow – I found holes where I had carefully placed peas so have learnt from this and started them off in small pots on a sunny window sill.
We have had a few key worker children in school and they have been busy. We have planted over 100 sunflower seeds and made a rainbow banner which is on display outside our school gate if you are able to come this way on your daily exercise excursion. Mrs Bunce has also been looking at our wildlife cameras and we have spotted a family of badgers exploring Elangeni under cover of darkness.
Discovery Education have an exciting 30 day challenge for you to explore our planet. It would be a great way to start your day or take a brain break from your weekly schedule activities if, like Mrs Benyon, you start your day with Joe Wicks.
https://www.discoveryeducation.co.uk/make-your-world-bigger
I know you are probably all feeling a little frustrated at remaining at home and we would sincerely love to have you back in school but it is not yet considered safe for us all. My greatest wish is that you all remain safe and well, with your families and that has to be far more important in the long term than coming back to school too soon.
We are all living through history in the making – future children will learn about this time in their lessons so we all need to make the best of it. This is the time to reflect on those things we have taken for granted and what we now feel incredibly thankful for – health and happiness hopefully feature high up on the list. Consider what you have found frustrating and how you have overcome these feelings.
https://s3.letsembark.ca/long-creations/2020-COVID-19-Time-Capsule-Metric.pdf
We have received many letters, poems and evidence of all your amazing learning and are impressed with how well you have been developing and improving on your skills. Well done! It would be lovely to receive something from each child – please put your fabulous efforts in an envelope and post them through our letter box on your daily exercise, if you go out.
Lost property – PE kit amnesty – between 9am and 2.30pm on Thursday 23rd April - we will be putting our lost property in socially distanced areas for parents and children to collect their own 'lost' possessions. We will mark our year group spaces so you can find your belongings more easily.
My very best wishes to you all, stay safe, and wash your hands!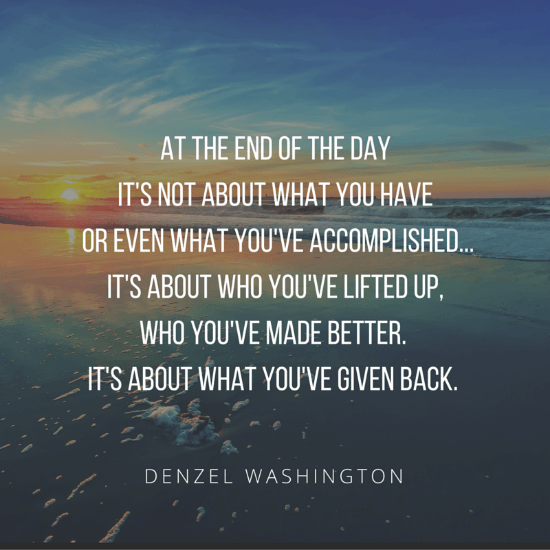 Miss Burns
Letter from Miss Burns - 3rd April 2020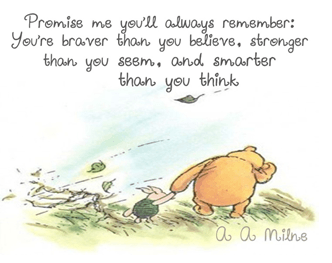 Dear Children,
We all miss you and hope you are all well. I have not had my usual warm greetings from you all at the beginning of the day and have not had to ask anyone to tuck their shirt in!
The school staff are still working hard and we will continue to send you a weekly learning schedule – but not during the Easter holiday. How you use that is your choice. We have tried hard to give you variety and you are probably flitting between activities and catching Joe Wickes at 9am, David Walliams at 11am and finding it hard to fit all these new opportunities into your day. You may also be having to share computer access with siblings and parents. Those of you who have made a great start, well done. For those of you who have been a little slower and more reluctant to establish a routine – it will be of benefit to you to develop this as we do not know when you will be back and with no routine, you will soon find life at home a little tedious.
Think of this as a chance to test your commitment to YOUR FUTURE.
For those of you who have your sights set on a particular secondary school or a high powered amazing job; each of these will require you to be self-motivated. We know this is not an ideal situation for your learning currently and we are providing work that removes the need for face to face contact with teachers. The activities we are providing should give you opportunities to deepen your understanding of areas that are of particular interest or improve or perfect your practice in a range of subjects. As I am sure your parents will tell you; learning is not just for school, it is for LIFE, for conversation, for having a wider understanding and makes you a far more interesting person.
But especially now you need to find balance to look at yourself as a citizen you want to know better, to show consideration, empathy and recognise your own feelings. For you and your families this time is valuable and precious but it may also test you and your siblings.
Please make sure you laugh every day, make someone else laugh too – that is a gift – it is not quite a hug but it's the closest we can offer at the moment.
Be kind – do those things you know you parents are always reminding you to do, before they next ask.
Please remember we would much rather have you all here at Elangeni but that is just not possible. If your parents allow, feel free to pop a letter or postcard through our letter box when you are out on your daily exercise.
Stay safe, healthy and keep your mind active with a varied routine.
My very best wishes to you all,
Miss Burns and the Elangeni staff