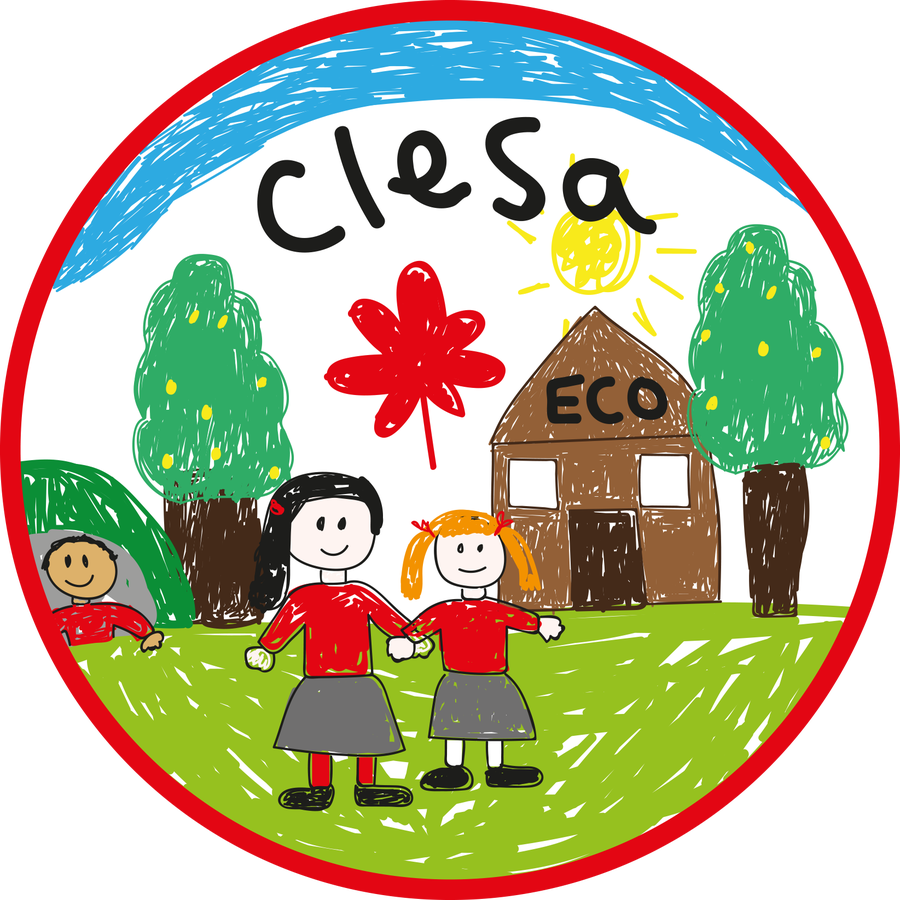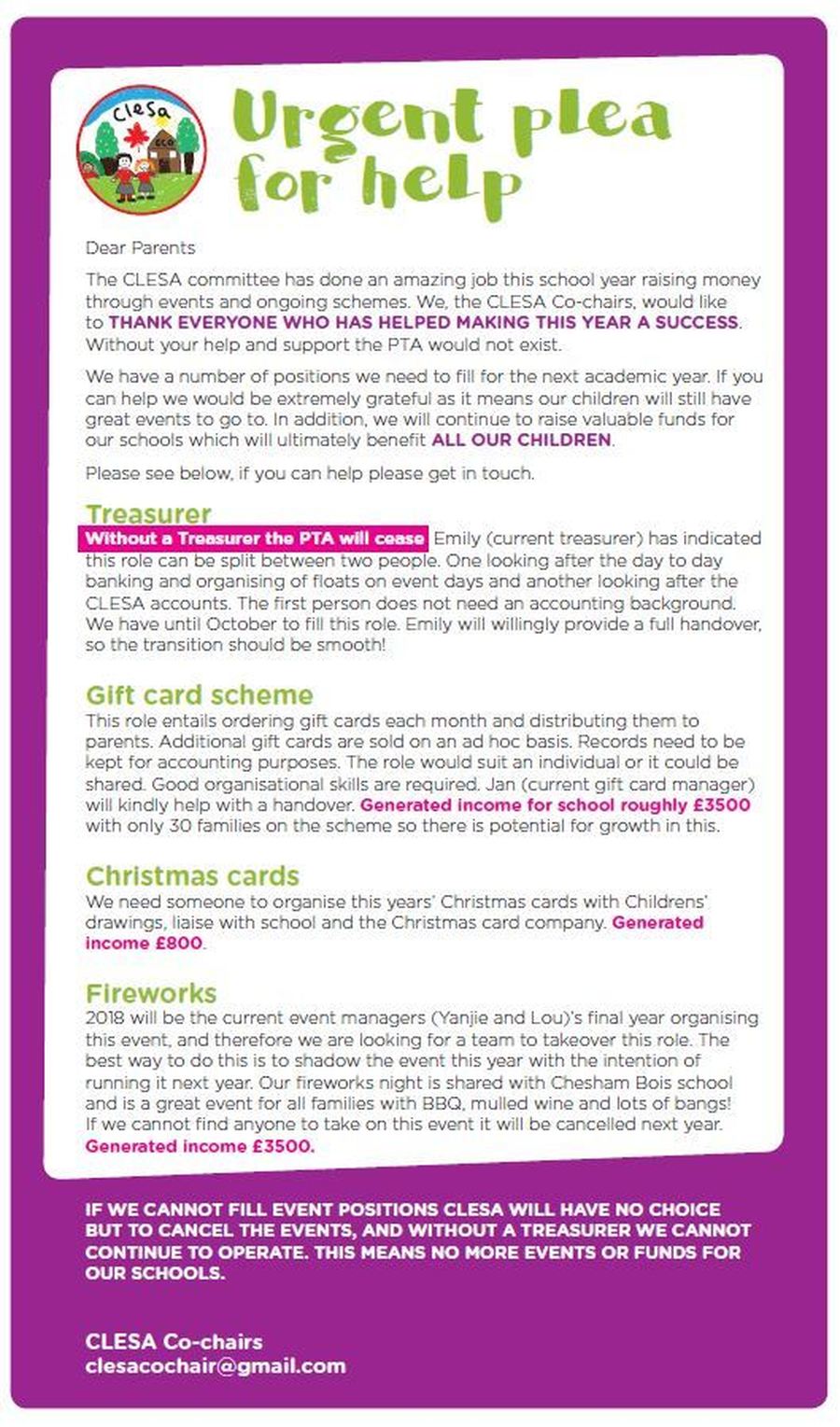 Welcome to Chestnut Lane & Elangeni PTA
otherwise known as CLESA
Chestnut Lane and Elangeni Schools Association
The Club You Didn't Know You'd Joined...
People often speak about "joining" the PTA, but this is really a misnomer. Every parent of children at Chestnut Lane or Elangeni is automatically a member of the Chestnut Lane & Elangeni PTA (CLESA). However, being a member of CLESA does not mean that you have to become involved in any or all of the events put on throughout the year - only that you are welcome to do so if your wish. Helping can mean anything from organising the whole event (shadowing an experienced member who has organised that particular event or another event before), photocopying leaflets, to printing labels for cake plates, even sweeping the floor!!
CLESA raises money to buy things not provided out of central funds. At the end of 2014 we raised just over £20.000 between the two schools. That is £2,000 more than the year before. Some of the more visible examples of how this money is spent are the adventure playground, dining tables and interactive whiteboards at Chestnut Lane, and the library area and multi play equipment in the playground at Elangeni. Other items bought were, musical instruments & digital cameras. Field trips and educational workshops were also purchased by funds raised.
CLESA raises money with a wide range of events for not only the children and families of the two schools but for the local residents as well. In the Autumn Term we start of with Family Fireworks and one of our biggest fund raisers, the Christmas Fayre. At the end of each half and full term we hold Sausage Sizzle at Elangeni (lunchtime), and Tea in a Box (3.05pm, take home) at Chestnut Lane. Other events held over the course of the year are Quiz Night, Family Fun Night, Summer Fair and some 'one-offs' like a Circus & Race Night.
We also raise money by selling Tesco and John Lewis vouchers. Tesco vouchers can be spent on any item in any Tesco store - including petrol and Tesco express, but unfortunately not on-line orders. We receive 5% from face value, and then we sell the vouchers to parents at face value, so the discount becomes our profit. We receive 7% from John Lewis vouchers. You can order vouchers by using a standing order or cash. You can pick up a hardcopy of the standing order form at either school office. In 2013/14, the voucher scheme raised just over £3,700, which saw a drop from the previous year. Figures for 2014-15 will be available at, and after, the AGM (4th October 2016).
None of this would be possible without the enthusiastic, supportive and dedicated team on the CLESA Committee. We meet once every 6 - 8 weeks, sometimes holding 'special' meetings for the larger events. Why not come along to a meeting and see what we do. Even if you only have a little time to give your help and ideas will be greatly appreciated.
You can contact the committee by leaving a note addressed to CLESA at either school office, emailing us directly: clesacochair@gmail.com, or look on the diary dates for the next meeting. Information about events, etc. can also be found on the CLESA noticeboard near the main entrance at Chestnut Lane.
Seema Patel-Davis and Sarah Carroll
Chair of CLESA PTA
CLESA PTA on facebook
Chestnut Lane and Elangeni Schools Association Registered Charity 291212